A visit to the Weizmann Institute of Science combines an encounter with science, technology and innovation with tradition, culture and Zionism, providing an amazing mix of experiences in three different venues on the Institute's grounds: The Levinson Visitors Center, Weizmann House and the Clore Garden of Science.
The Levinson Visitors Center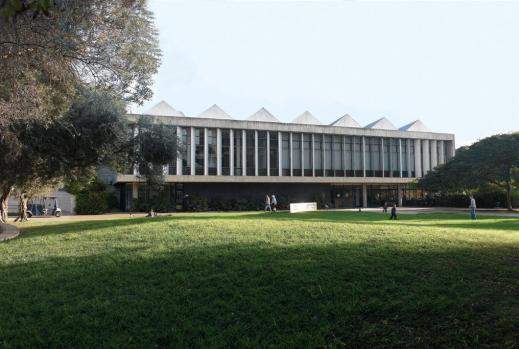 The new Levinson Visitors Center of the Weizmann Institute, located at the David Lopatie Conference Center, invites visitors to follow their curiosity into the future. The tour begins with interactive exhibits which allow visitors to learn about the fascinating world of scientists who uncover the secrets of nature and decipher the codes of the universe. A multimedia presentation of highly advanced technology concludes the adventure.
Tour duration: 2.5 hours.
Opening hours: Sunday-Thursday, 9:00 – 16:00
The Clore Garden of Science is also open on Fridays for pre-arranged groups and on Saturday.
Tours available in English and Hebrew
Transportation on campus with the group's transport
Audio Guides in English and Hebrew are available at Weizmann House and the Clore Garden of Science for individual visitors
Visits should be reserved in advanced. Please call for further information and entrance fees:
Telephone: +972-(0)8-9344500, +972-(0)8-9344499
Facsimile: +972-(0)8-9344960
---
Weizmann House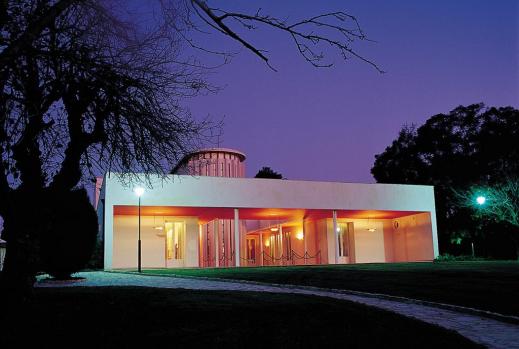 For an insider's view into the life of one of Israel's foremost figures, come visit
Weizmann House
, home of Dr. Chaim Weizmann, first President of the State of Israel and founder of the Institute. With a view of the sea on one side and the Judean Hills on the other, the house was designed by the famous Jewish architect Eric Mendelsohn, and built between the years 1936-37. Fine chinaware, an extensive and lavishly furnished library, and even a swimming pool, modest by today's standards but perhaps an extravagance of fancy for its era, await visitors to this historical landmark. The visit includes a short screening of A King without a Kingdom, which describes Weizmann's efforts on behalf of the Zionist movement. According to his wishes, he was buried on the Institute grounds, close to the house that he loved.
Clore Garden of Science
Want to make waves? Play rock-music? View full-circled rainbows - by day or even by night? The
Clore Garden of Science
is about making these goals, some seemingly impossible, come true. It's also about exploring science in a unique environment.
Come experience what it's like to walk on the moon at the TrampoLuna, which "shaves off" over 80 percent of one's normal weight, and investigate the science behind diverse natural phenomena. Including over 50 large-scale exhibits, the Garden is sure to leave a lasting impression on children - ages 6 to 90.