White Blood Cells, Grey Areas
A major challenge in designing the experiments was to distinguish between the brain's resident microglia and other, very similar cells, known as monocytes, that develop from white blood cells and then turn into macrophages once they invade the diseased brain. The scientists managed to overcome this difficulty using advanced genomic techniques that they and others had developed in the past. In particular, they created transgenic mice whose microglia are labeled in a way that makes it possible to retrieve information on the genes expressed by these cells, and these cells only, throughout the course of the disease.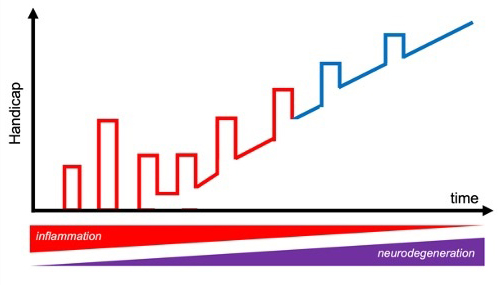 Negotiating and documenting these complexities – which may themselves prove significant for future studies of MS – took up a significant portion of the researchers' efforts, Jung says. But, ultimately, "in microglia, we defined the agent that controls the regulatory T cells, and we did this at a high resolution that only animal models allow, down to the specific type of brain macrophage and the specific immune molecules they release," he says. "To understand these intricacies of the body is rewarding in itself, but now, for clinicians looking for ways to manipulate elements of the immune system to beat MS, these cells and molecules could be potential targets."
The study was led by Dr. Zhana Haimon of Weizmann's Immunology and Regenerative Biology Department. Other participants included Gal Ronit Frumer, Sébastien Trzebanski and Drs. Jung-Seok Kim, Louise Chappell-Maor and Sigalit Boura-Halfon from the same department; Dr. Rebecca Haffner-Krausz of Weizmann's Veterinary Resources Department; Drs. Shifra Ben-Dor and Ziv Porat of Weizmann's Life Sciences Core Facilities Department. Dr. Andreas Muschaweckh and Prof. Dr. Thomas Korn of the Technical University of Munich's School of Medicine provided expertise on T cell biology.