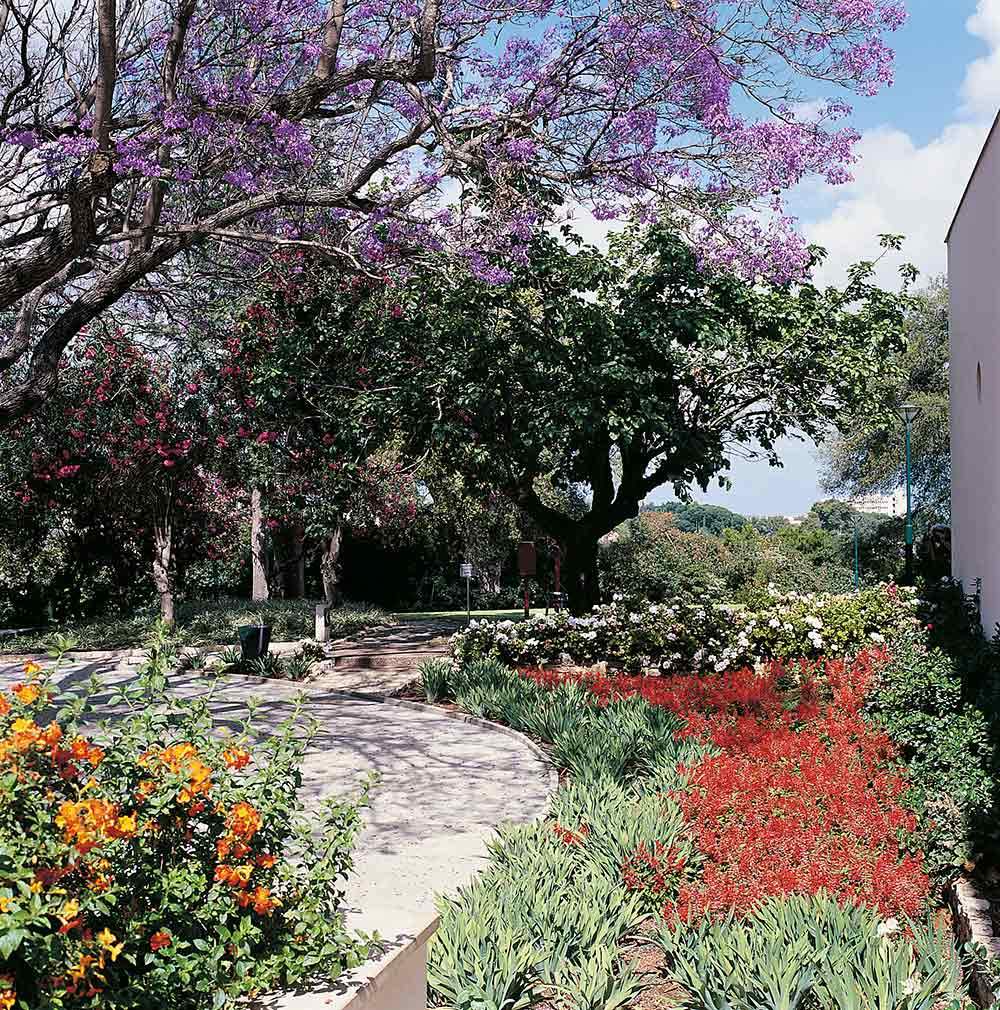 The estate includes an expansive garden sprawling over 44 dunams (11 acres). The garden's physical structure was designed by house architect Erich Mendelsohn. In contrast to the house's straight lines, the garden's trails curve to evoke the experience of "losing one's way." An exception is the straight path leading to the graves of the Weizmanns, paved after the President's death.

The garden's vegetation was planned by landscape architect Moshe Oren, a member of Kibbutz Yagur. The vegetation is varied and includes numerous kinds of plants common to the region (citrus, olives, figs, oaks) as well as tropical plants (such as mango and persimmon) from the climatized garden of Nobel Laureate and Zionist Prof. Otto Warburg.

The garden was refurbished by Israel Drori as part of the renovation of the Weizmann House.